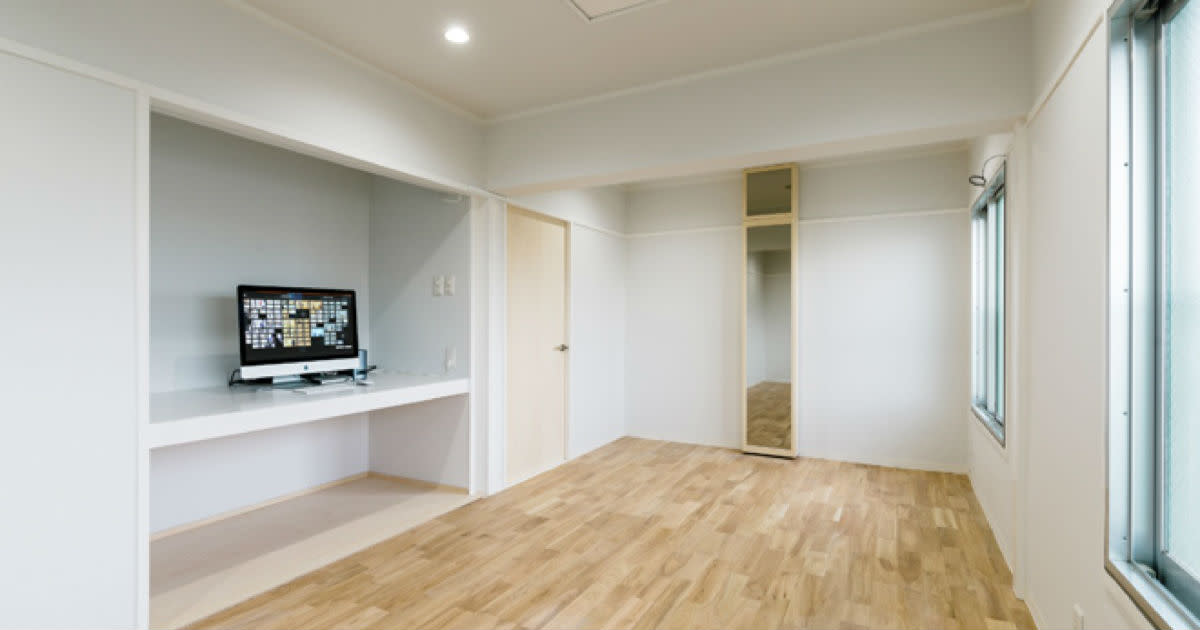 Kitakagaya Apartment Renovation
Rhizomatiks Architecture participated in "APartMENT," a renovation conducted in Kita-Kagaya, Osaka. The project entailed renovating one room in a building originally built as company housing for ironworks employees, and preparing it as a living space for the new generation of residents in the structure's reincarnation as a rental property. This project embodied an experimental approach to consciousness and memory.

The room's concept is "memory and documentation." A depth-sensing camera determines when the resident enters the detectable area, and automatically begins voice and video recording. When the resident leaves the detectable area, the recording automatically halts. The recorded data is saved in offsite storage, and only accessible to the resident for later viewing. The detectable area is limited to one corner of the livable space. Recording will continue for the two-year contract period. The accumulated data can be taken along when it's time to relocate, serving as a personal log of residence in the room.

Contemporary humans deploy a coterie of SNS and wearable mobile devices to – whether consciously or not – leave records that constitute a lifelog or raw biometric data. We use this data to look back on our lifestyles, and aspire to positive change. Society converts a wide swath of life into data, and continues to grow by allowing us to visualize the invisible. In the future, perhaps a society awaits in which all our life's data will be preserved without our even realizing.

At the same time, we are now being asked to wrestle with the inevitable issues of privacy protecting and disappearing rights inherent to a nascent, data-driven society. Has public consciousness caught up with the societal changes produced by all our technological advances?

How will surreptitiously producing a video log of life inside the private domain of a living space affect the resident's thinking on technology? What does it mean to "live"/"dwell" somewhere, in the utmost subjective sense of the word? We hope that this project will become an opportunity to consider the future of housing and society.
Credit
Produce & planning:Keisuke Arikuni
Concept & tecnical direction & development:You Tanaka
Space design :Takahito Hosono
*Only the credits for Rhizomatiks are listed.