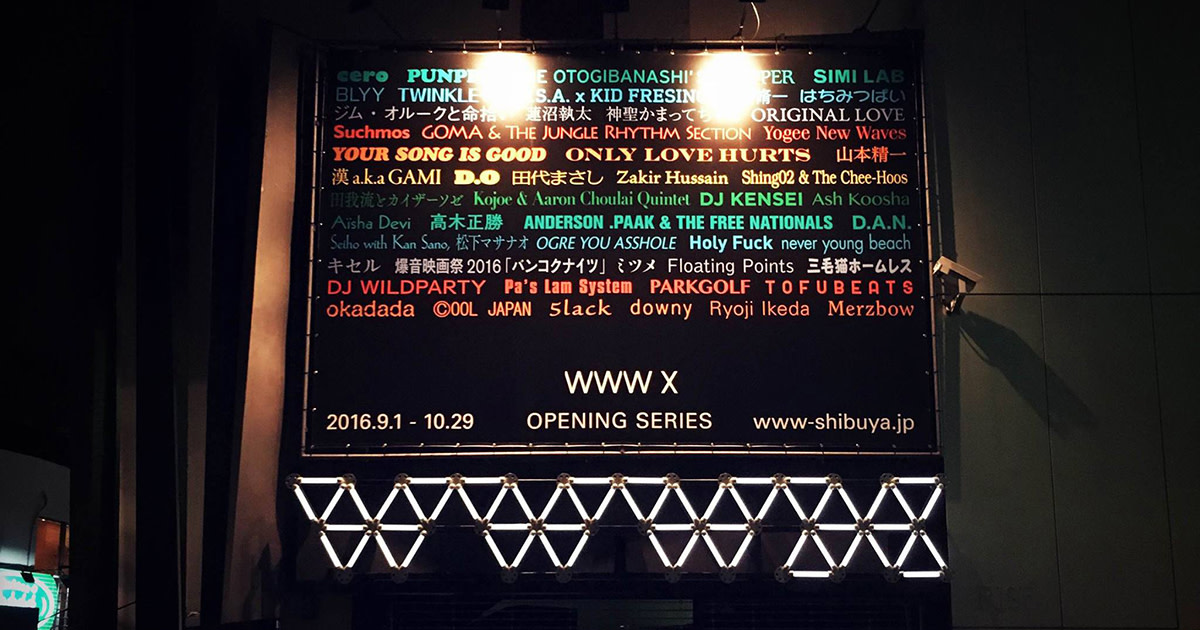 New live house of WWW named WWW X.
SPACE SHOWER NETWORKS.INC
September 01, 2016
Rhizomatiks Architecture created the fascade sign and lighting object for the new live house of "WWW" that will launch on September 1st, "WWW X" at Spain Slope in Shibuya.
Credit
Creative Direction : Saito Seiichi
Production / Management : Ayako Watanabe
Lighting Program / Hardware : Motoki Tatsuya
Concept Design / Direction : Daichi Sato (aicam inc.) Hiromu Watase (Dugout)
Design Development : Norihiro Ishbayashi(aicam inc.)
Landing Object Development : Tsuchie (YSM)
Fascade Construction : Nakaten Inc.